This weekend, we took a ride along the
Natchez Trace Parkway
. It's a two-lane road that runs through Tennessee and Mississippi, following roughly the same route as the original trail.
It was an absolutely gorgeous day for it! The sun was bright and the air was filled with the first crisp, cool bite of autumn.
Those photos were taken from one of the many overlooks on the Tennessee side of the Natchez Trace. Of course, I loved looking at the many barns that dot the sides of the road, too...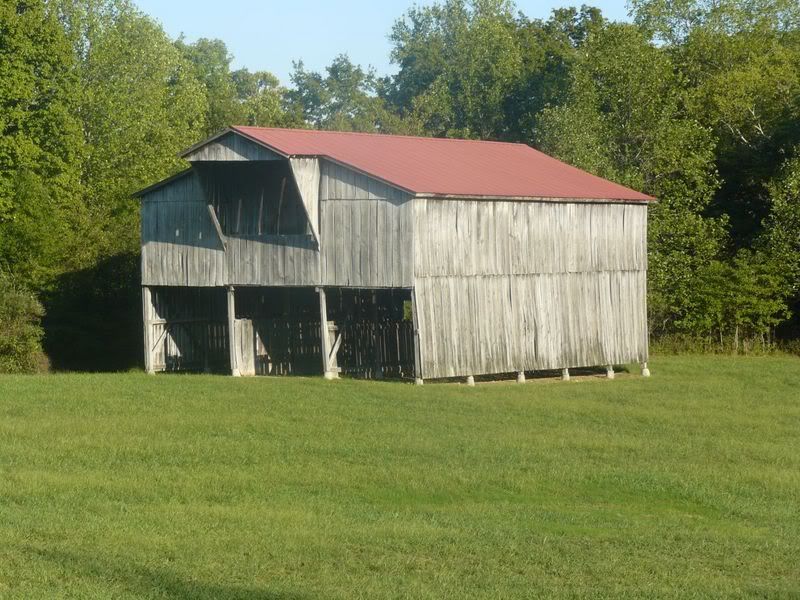 The trip was flawless...with the slight exception of watching out for these big boys, because they had a habit of coming right up on the road:
We wound up at
Loveless Cafe
, where we spent way too much money in the gift shop, laughed a lot and met up with old friends. The trip was worth every last minute. Highly recommended!